Commission a painting
Sometimes you might have a specific place in mind in your home for a painting but you just can't find something exactly the right size and proportions or the right colours. You might also want a painting to reflect a particular mood or atmosphere.
Commissioning an artist to create an original piece of work is a thrilling and special experience. With my professional approach you can look forward to enjoying an exciting journey towards a beautiful and bespoke painting.
I have undertaken numerous commissions, where I have worked closely with clients to create something really special and specific to their requirements. If you are interested in a commission, please contact me with your ideas.
The results are superb and my family and I couldn't be happier with the painting; it is a perfect memorial to my brilliant Mum and a fantastic part of the world.

T. Fogarty

London
We are absolutely thrilled with our new picture and look forward to reflecting on the many memories of our friend that it will inspire over time.

N. Glendinning

West Sussex
Thank you. We are so delighted.

Clive and Vivienne Grace
I can't believe how beautiful my painting is. You have done an amazing job... It's absolutely stunning. The photo does not do it justice. I cannot thank you enough. 

Wendi Vaughn-Noon
Very delighted with 'Like clouds that fly' ...planning to put it up on the wall on Monday – exciting!

Anna Duffell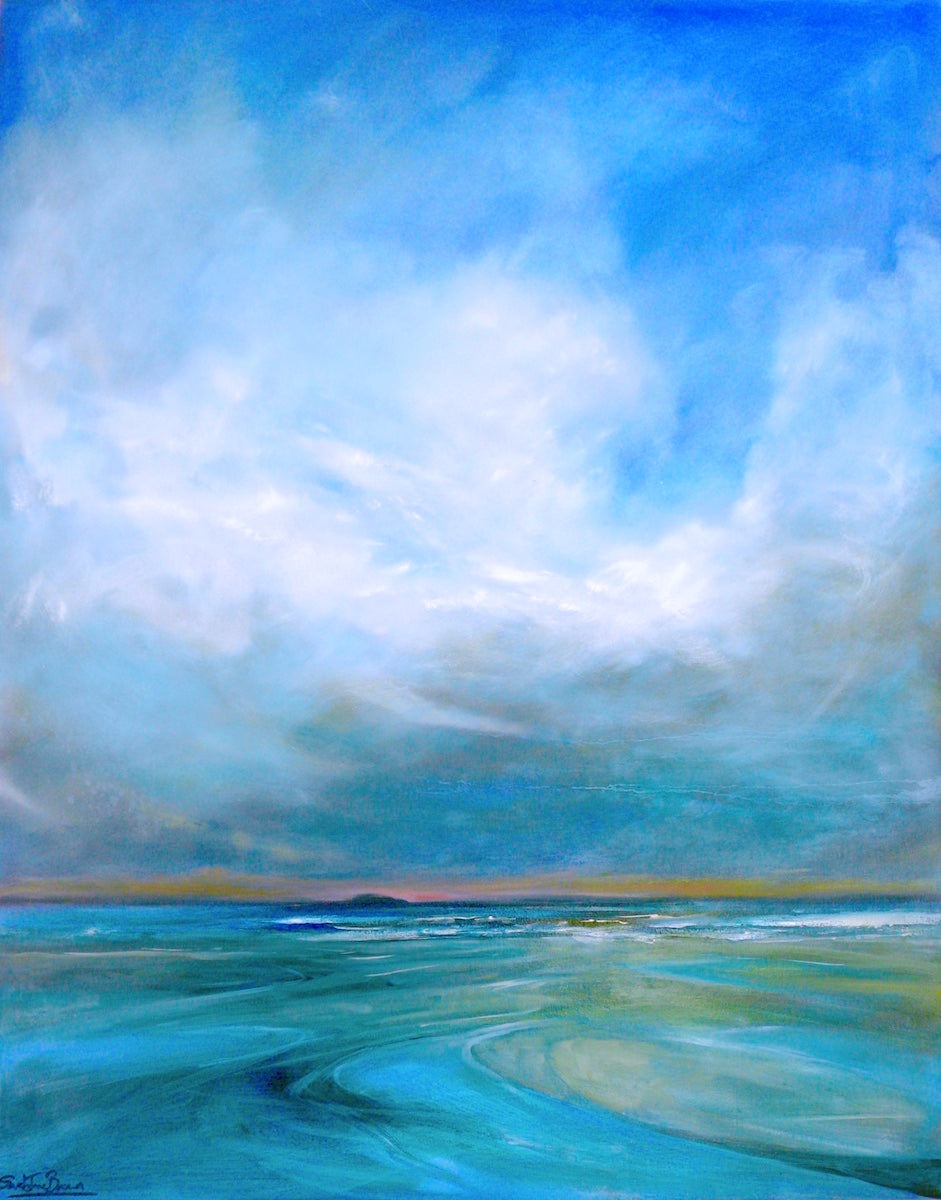 ORIGINAL PAINTINGS
Contemporary Landscapes
Sarah Jane's paintings reflect internal landscapes through the beauty of the Pembrokeshire skies and countryside, the natural drama of the elements and the sea.
BROWSE PAINTINGS