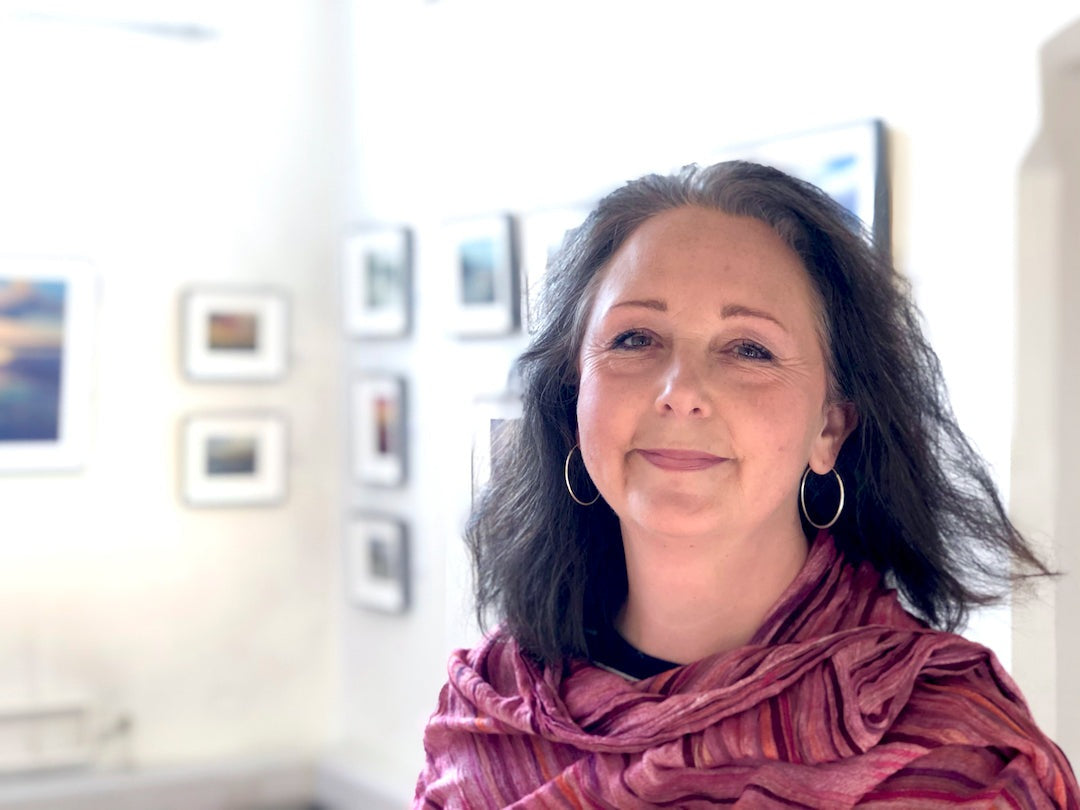 Contemporary Landscape Artist
I have always loved painting, for me it's a way of expressing my thoughts and feelings, like a visual form of poetry. Colour, tone and texture can somehow describe those elusive things that I always struggle to find words for.
I started evening art classes in my mid-30s and loved it so much that I went on to a foundation diploma in Art & Design and then a Fine Art honours degree. My first exhibition was a sell-out show, which launched me into painting full-time, and I haven't looked back since!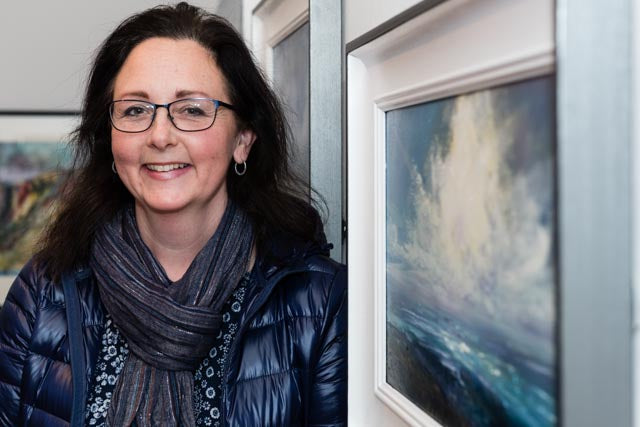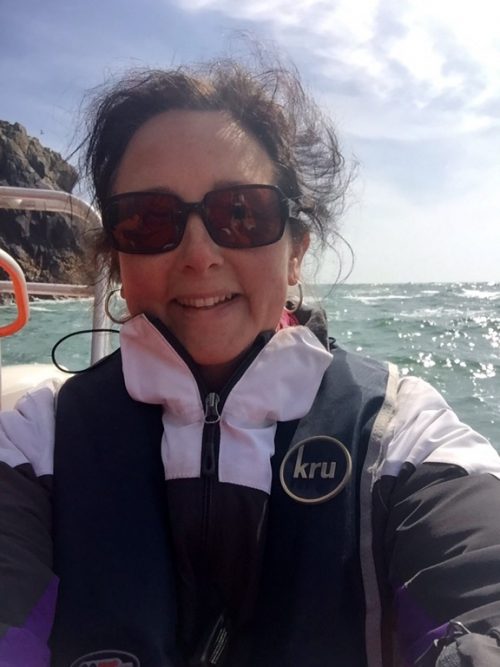 Before becoming an artist I spent most of my working life at sea.
As a teenager I crewed on a yacht delivery to Spain, then on local boat trips around the Pembrokeshire coast, followed by a 10 year seafaring career onboard the ferry to Ireland.
I still occasionally crew on local boat trips and that always inspires me to try and capture the movement and power of the sea and the unique atmospheric qualities of this coast. It is so stunningly beautiful, rugged and remote.
"The sea is part of who I am now and because I'm so familiar with the elements and the feeling of being at sea, it inevitably shows up as a sense of atmosphere and movement in my paintings."
I walk the coast path or the beach almost every day, sometimes I sketch or photograph something that catches my eye, but always I am observing and taking mental notes.
I particularly love walking on the beach in the winter when it is quiet. The stormy winter skies are full of colour and drama and are reflected in the wet sand. It's a subject that I love to paint over and over.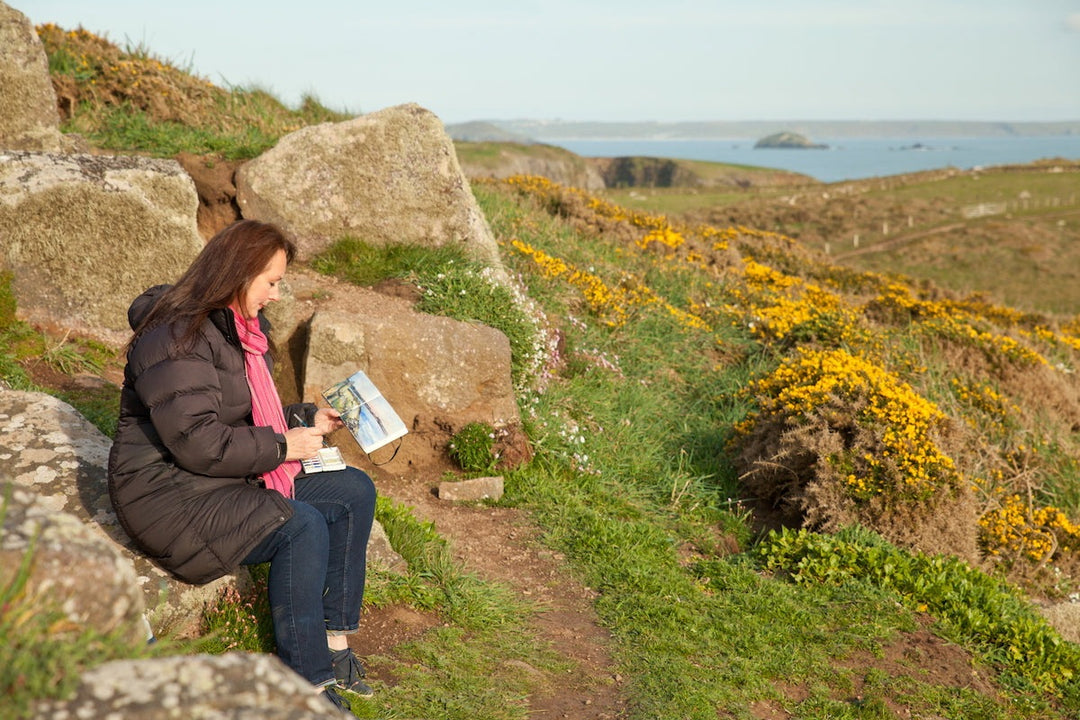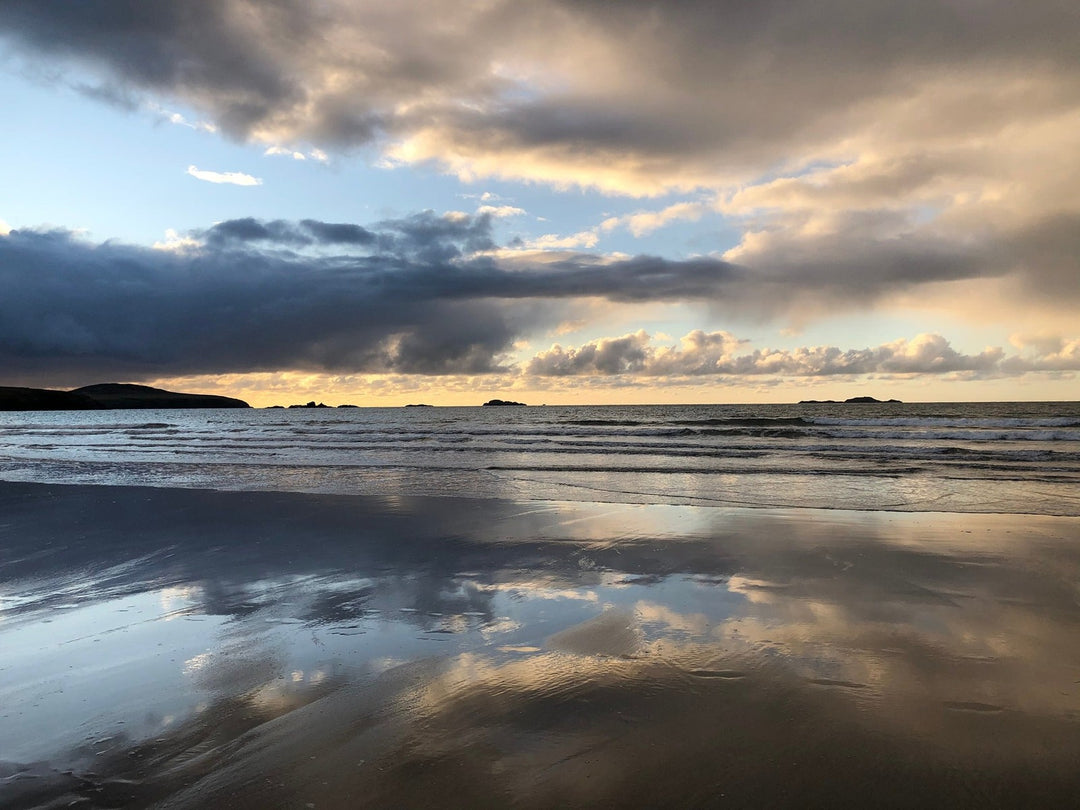 Being in this dramatic environment with its rocky shores, high cliffs, big skies and unpredictable seas, can be a truly humbling experience. Nature can be both diminishing, and uplifting in equal measure.
One of the things that I try to convey through my paintings is that traditional sense of the sublime; awesomely beautiful yet also a little overwhelming. It allows you to gain perspective; to be more aware of everything around you, to look both inward and outward.
"There is something about being immersed in the vastness of the landscape that gives clarity and focus to the space within."
Back in the studio I combine traditional techniques with a more contemporary working practice using a variety of methods; staining, glazing and blending in many layers, gradually building up thickness and texture.
I apply paint with brushes, knives, rags and sometimes fingers. It is painted, scraped, flicked, spattered and poured on in a very intuitive decision making process.
Conceptually my paintings are an outpouring of personal feeling and a strong sense of place. Whilst the works are not abstract, they are open to interpretation. Many offer a duality, using the landscape metaphorically to describe thoughts and emotions.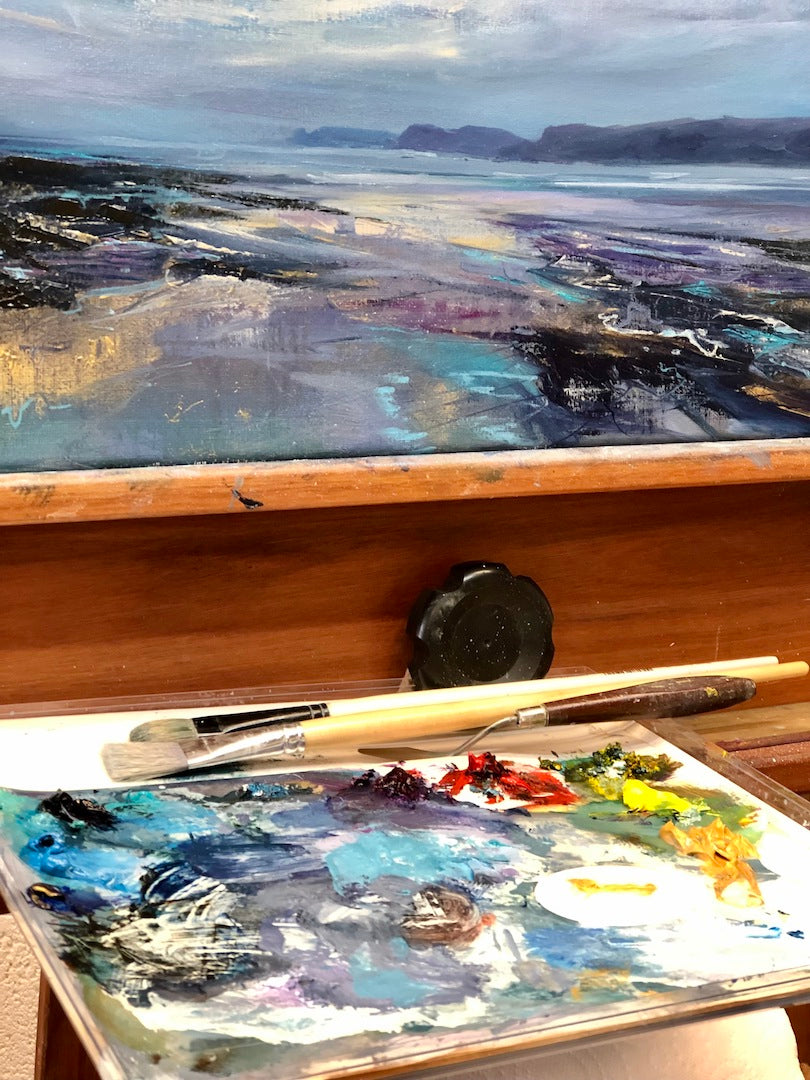 "I enjoy the versatility of oil paint, and find it the best medium to convey the varied sensations of being in the landscape; sometimes calm, restorative, or spiritually uplifting and at other times wild, dynamic, rejuvenating and mentally energising."
Sarah Jane is building up a strong following for her dramatic, intensely hued oil paintings that reflect the landscapes and seascapes of Pembrokeshire's unspoilt coastline.
A lifelong love of west Wales's wild sea views and landscapes inspires Sarah Jane Brown's oils on canvas.
Sarah demonstrates a dramatic colourful sky using just a few colours, some simple glazing techniques and a little bit of patience.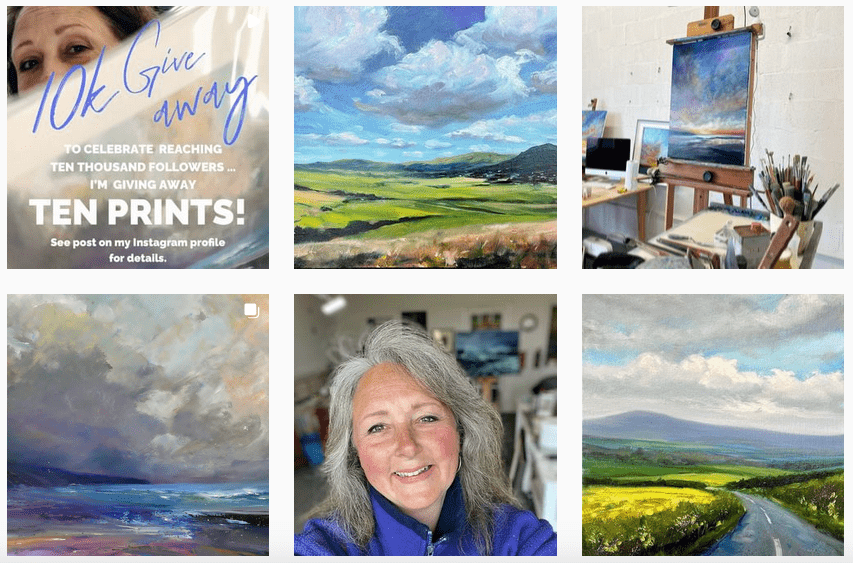 SOCIAL MEDIA
Join me on Instagram
I often share images of my painting life on Instagram - from inspiring photos and videos, to glimpses of work in progress to revealing finished work and everything in between!
FOLLOW ME